After more than 17 years Decades location on Stark street was forced to close due to the sale of the property to a hotel developer. We continue to buy locally and sell online.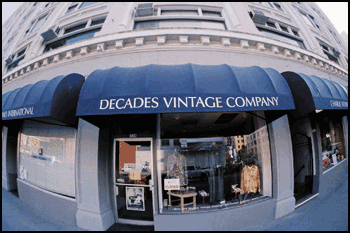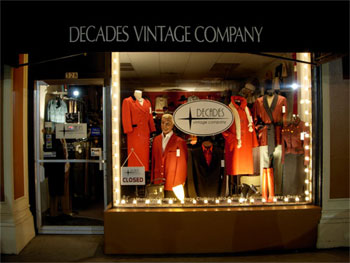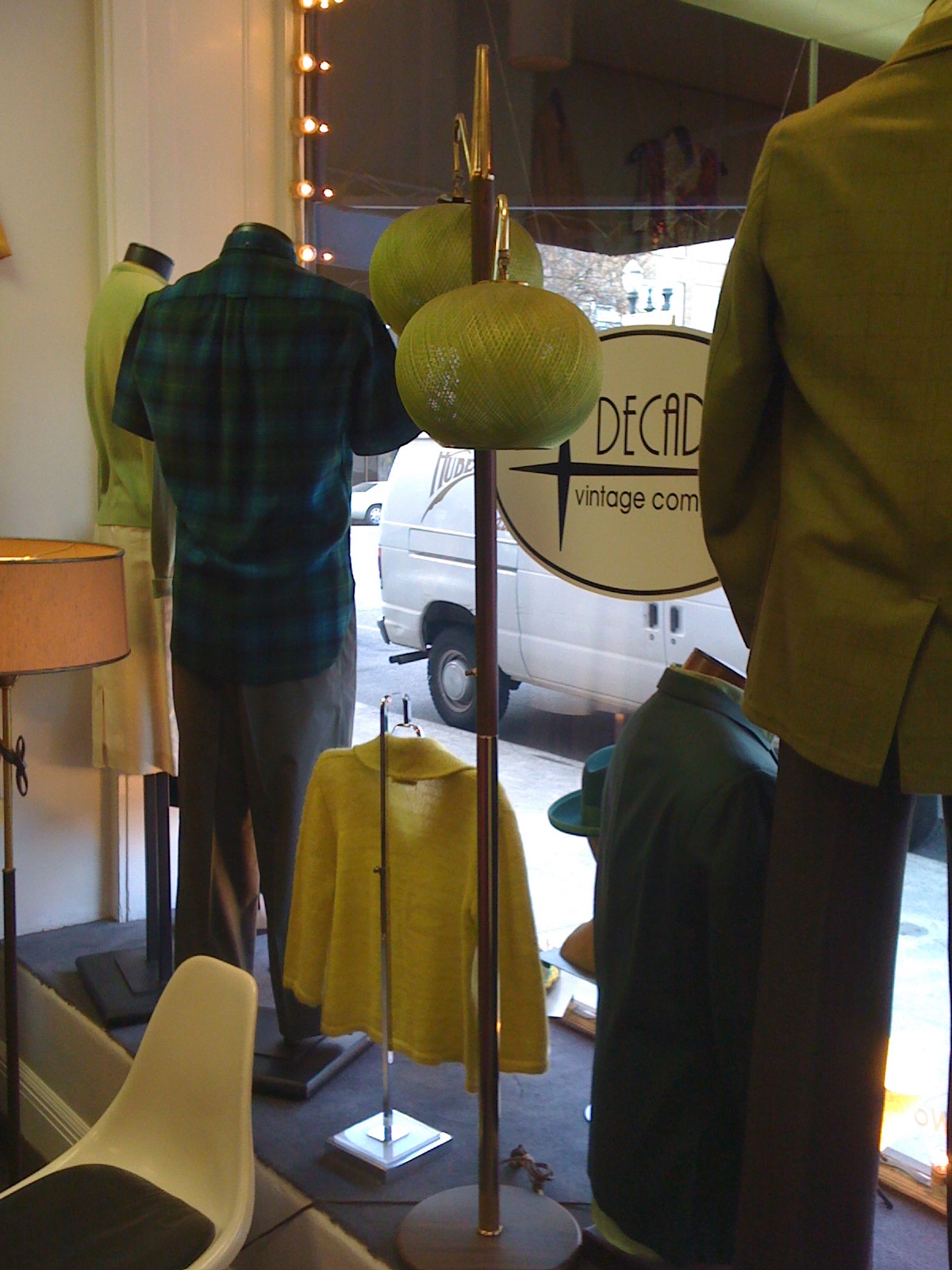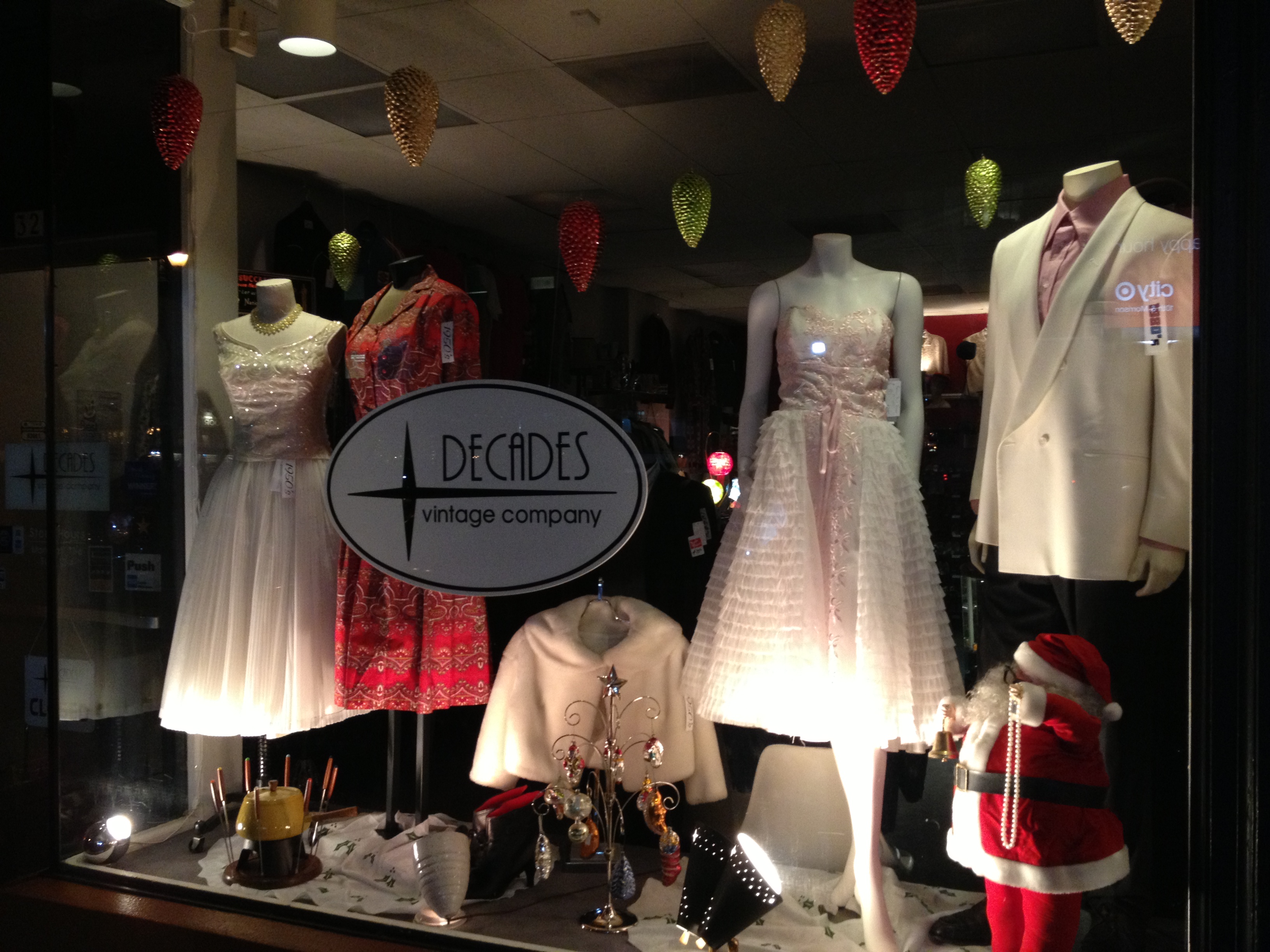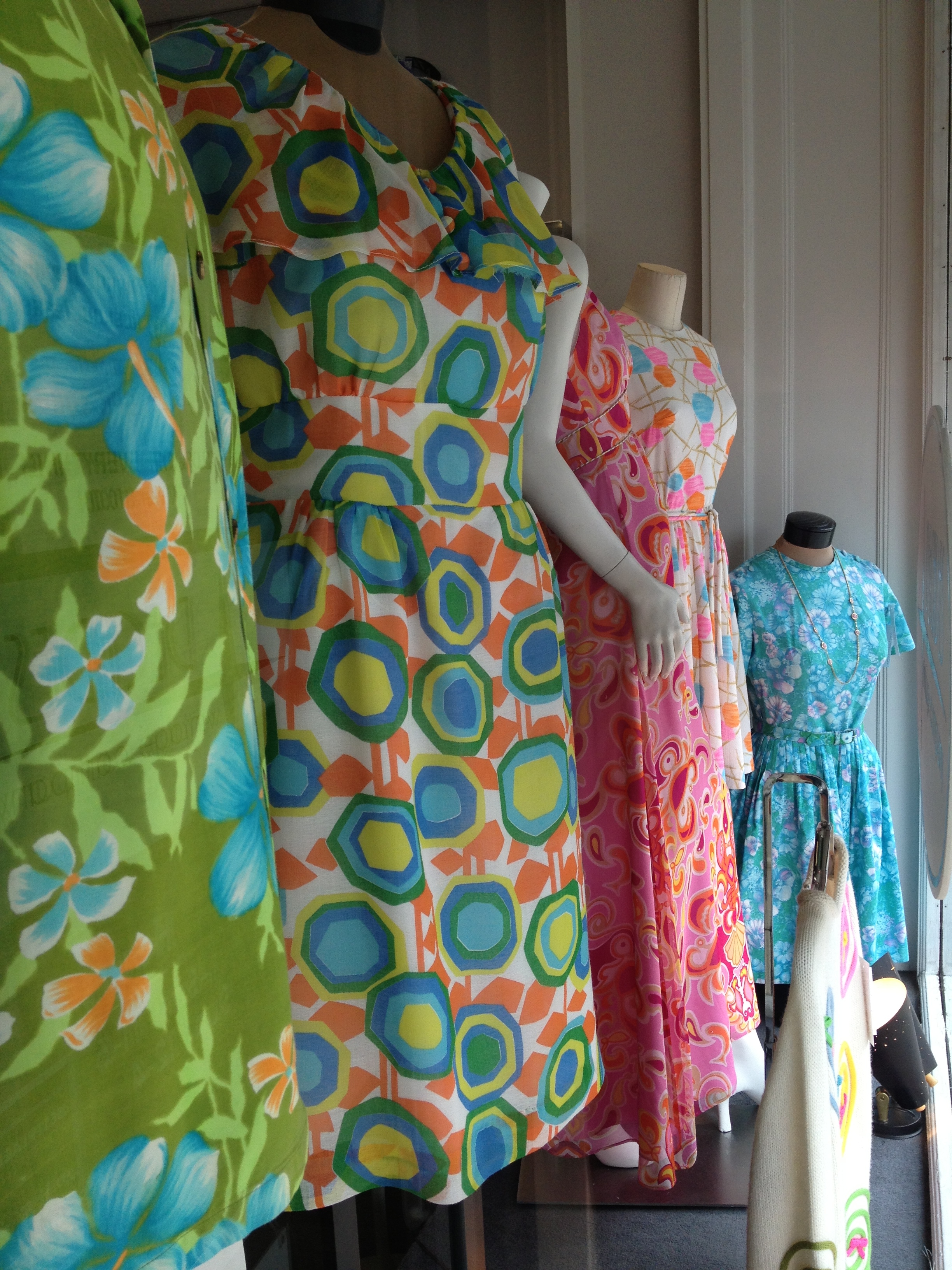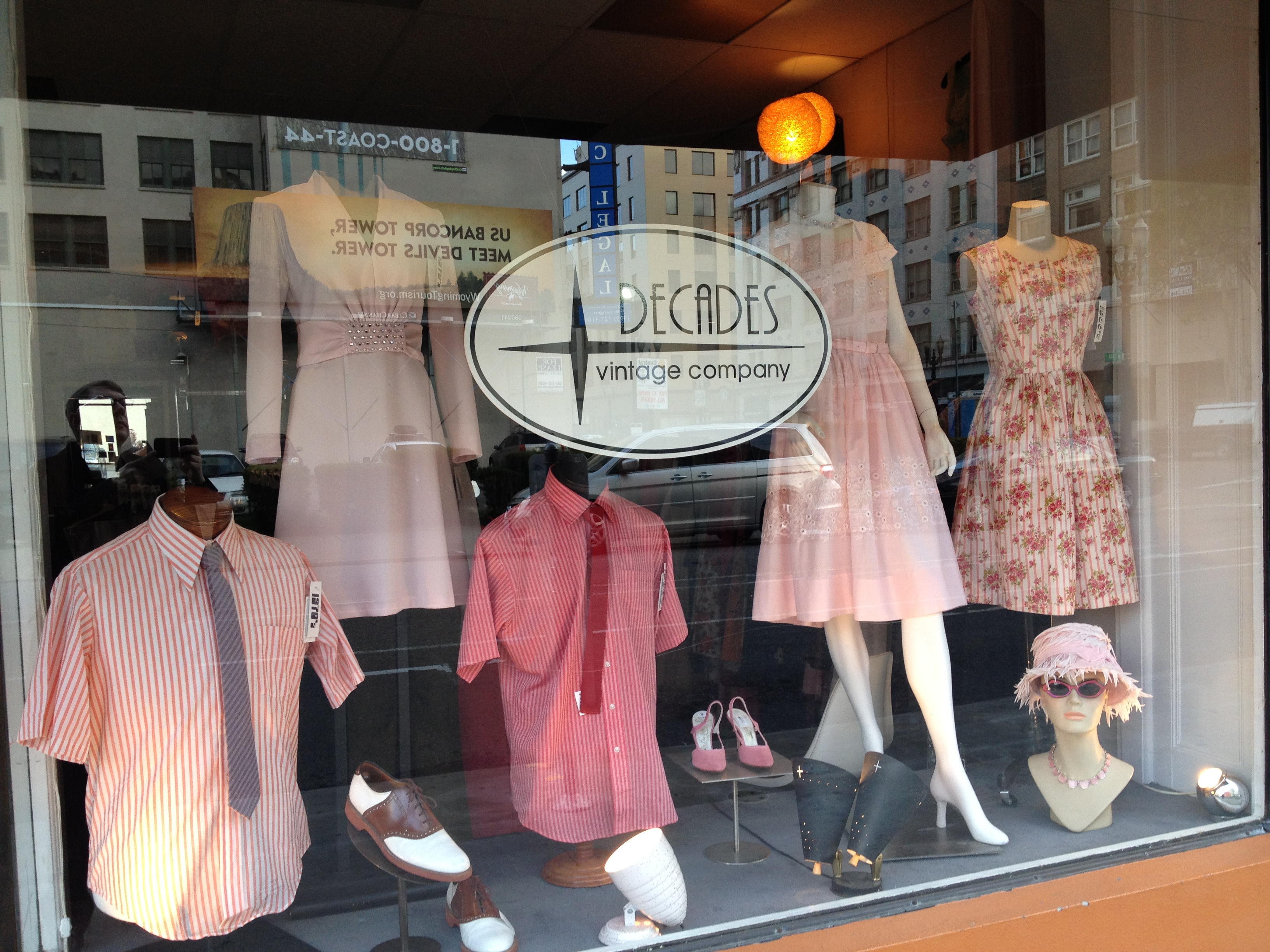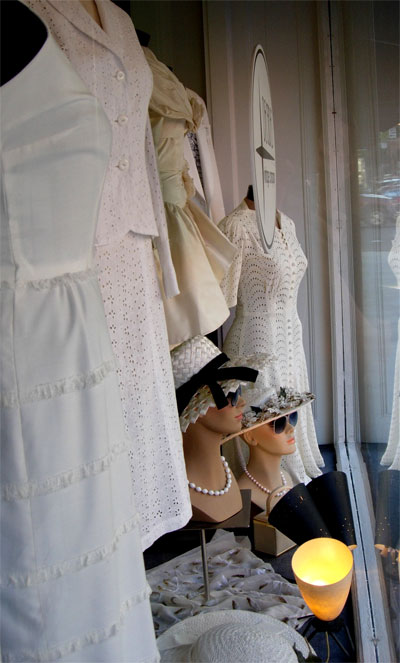 A rare 1940's Edward Molyneux eyelet dress at the far right.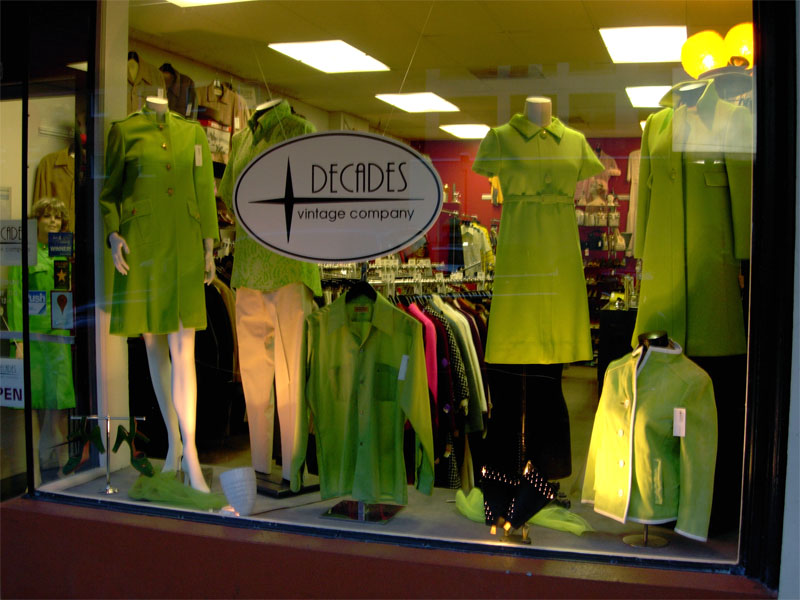 St. Patrick's Day Window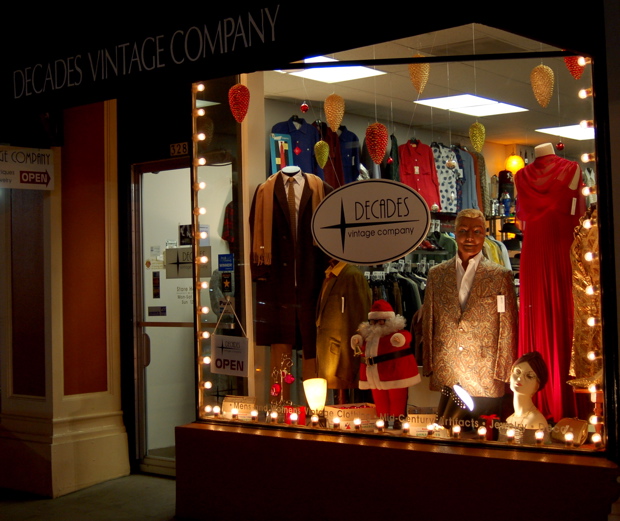 Christmas time at Decades.