Often featured in local newspapers Decades has also been written up in national publications including Lucky Magazine and The Antique Trader. Portland's Pulitzer Prize winning Willamette Week featured us in their "Best of Portland" issue and also profiled business owner John Cosgrove in a two page spread. Other publications with good words for us include Salem Statesman Journal, The Oregonian, and Portland Mercury.





For weekly updates about special purchases and all things vintage search for Decades Vintage Company on Facebook and click "Like"! or follow this link:
http://www.facebook.com/pages/Decades-Vintage-Company/239607425636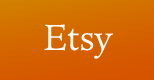 Decades' Etsy store name is DecadesVintageOnEtsy.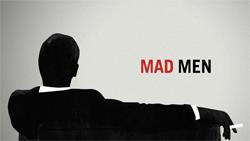 Decades is one of a handful of vintage clothing stores that Mad Men has linked to and the only one in the Pacific Northwest.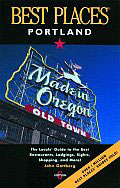 Best Places Portland (part of the national Best Places series) says "Impeccable men's and women's fashions from the '30s through the '70s are nicely displayed here. Gorgeous dresses and well-tailored trousers, vintage eyeglass frames, costume jewelry and deco bar collectibles await shoppers who value quality and cut."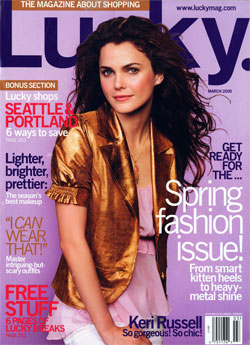 Lucky Magazine March 2005
Lucky Magazine says Decades "[Is] known for it's excellent variety of '30s to '70s clothing in pristine condition, this shop has a great collection of eyewear and barware, easy access displays, and clearly marked sizes."



This article in Portland Monthly magazine featured some of our vintage eyeglass frames:
http://www.portlandmonthlymag.com/style-and-shopping/articles/0309-rimshot/

Always a local favorite we were voted Best Vintage Clothing by the users of City Search here in Portland.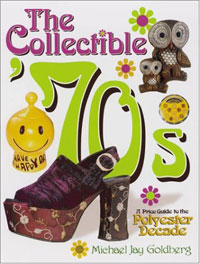 Altough the 1970's is not our main focus Decades is proud to have been part of the late Michael Jay Goldberg's excellent Krause publication The Collectible 70's. You'll see lots of our super groovy clothes featured here.
Our barware caught the eye of Elisabeth Ames, a writer for The Oregonian. She liked it so much she did a two page pictorial spread: "...vintage cocktail sets and other barware are still red-hot in the collectibles world. And if you've got a taste for dry martinis -- shaken, not stirred -- these are items that won't gather dust on the shelf."
"Good Day Lifestyles" - FOX 12, Oregon September, 2005.
Fox 12's Good Day Oregon features Decades Vintage Company. Broadcast September 2005.
(Launches a new window)

AM Northwest - KATU 2, Oregon August, 2008.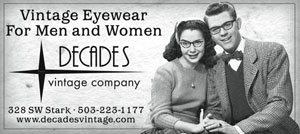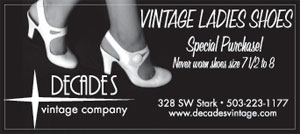 Our current ads in the Portland Mercury.





The local press is consistantly good to us. Portland's Willamette Week newspaper picked us to list is their Finder - a guide to favorite local businesses. Over the years the Willamette Week has written quite a bit about us. Click on any link to read the article.

"Flashback Finds" - By Byron Beck. Willamette Week, 'Gift Guide 2004'
"Decades Vintage Co. (328 SW Stark St., 223-1177) has done all the busywork for gift-givers who don't have the time to sift through the bins in search of classic finds for their retro-loving guy. Located in the historic Oregon Pioneer Building, Decades is a sweet supplier of high-quality vintage clothing with one of the best selections of classic Pendleton wools (about $38), 1950s wool flannel slacks (about $48) and knit sweaters (about $48) in town."
"Accessories...For the Style Stalker" - By Elizabeth Dye
Willamette Week. December 4th, 2002
"Glam up like an old-time movie star and go out on the town in a vintage '60s mink-lined fur coat."
"Gentle Men" - By Byron Beck
Willamette Week. December 5th, 2001
"SLACK-ERS OF YORE
Sta-Prest slacks were all the rage in the 1960s, but they're a bit hard to find today--that is, if you don't shop at Portland's premier vintage clothing outfitters. Decades Vintage Company (328 SW Stark St., 223-1177) carries new--yes, new--Sta-Prest pants ($35 and up). DVC's owner, John Cosgrove, is able to stock his store with what's called 'dead stock' (never worn) apparel. That means you can actually wear a pair of slacks just like your dad's without stealing them from his closet. DVC also carries suits from the '30s to the '60s, plus a wide assortment of accessories. Best of all, DVC now has its own gift registry, making it super shopper-friendly for everyone in the family."
"Q&A - John Cosgrove" - By Brian Libby
Willamette Week. December 8th, 1999
Excerpt:
"For John Cosgrove, life is just one big shopping spree. As owner of the 3-year-old Decades Vintage Company, his days are spent buying and selling Nehru jackets, pork-pie hats and alligator shoes. His inspiration? A job at the mall..."
"Gifts That Keep on Giving" - By Alyssa Isenstein
Willamette Week. November 23rd, 1999
"Bring in your used eyeglasses to Decades Vintage Company (328 SE Stark St., 223-1177) and the shop will not only pass along the glasses to the Lions Club but also give you 10 percent off of an unusual pair of cat-eyes from its fabulous selection of unused vintage frames."
"Best Reason to go Bowling" - Willamette Week, 'Best of Portland 1998'

"Dead air and questionable guys are commonplace at alleys (bowling or otherwise), but there is an antidote available for the fashion-savvy. You could go the custom route and pour yourself into the type of tailored jumpsuits favored by John Turturro's slimy character in The Big Lebowski, or you could pick up some shirts made before you were born at Decades Vintage Company (328 SW Stark St., 223-1177). Decades has a good collection of clean, well-preserved bowling garb for both sexes. Made of heavy cotton, rayon or cotton/poly blends, the shirts hang well and are adorned with a variety of names, stripes and logos of teams past. The cutest styles have box pleats running down the shoulder blades and are loosely banded at the waist. Prices range from $28 to $55."